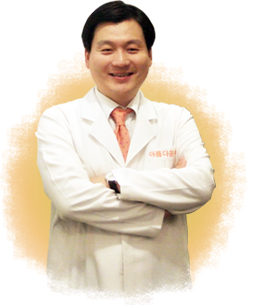 Greeting
Welcome to the Arumdaun Nara Dermatology.
This is Dr. Lee, Sang Jun and I'm the Hospital Chairman of the Arumdaun Nara.
The 'Arumdaun Nara' means a 'Beautiful land' in Korean. Our dermatologists and plastic surgeons, who are still working for the Arumdaun Nara after 10 years, know more about skin types and physical features of foreigners from various countries than any other doctors, based on the acquired the know-how to treat the diverse concerns of foreigners.
Therefore, at Arumdaun Nara, you can receive the best medical services that are efficient and safe, in the environment like your home.
I wish you all to come to the the Arumdaun Nara where all the patients are the first priority, to become more beautiful.
Doctors Profile